Top ten tuesday is a weekly meme hosted by
The broke and the bookish.
So basically they give you a new topic every week and you have to list ten things on that topic. Mostly about books. This week the topic is: Favorite books.
It's so hard to choose only 10, but I'll try. Harry Potter is not on this list. I chose not to have them on this list, since it is quite obvious that Harry Potter is the answer to everything. Nothing can beat Harry Potter.
I love and adore this book so much. Specially because of Josh. I loved him since I meet him in Anna and the french kiss. He is the most perfect and kindest guy ever. So yes, I was in love with him long before I read this book. My love for Josh is now bigger than anything else. Sigh! I don't know what it is but I always like characters who are passionate about something. This story and JOSH swept me off my feet. This is certainly one of those books I will read over and over again.
Thanks to
Paperfury
for showing me this wonderful book. I loved it from the first page. Another book with amazing characters. Someone cares about the plot of a book while reading, I care a lot more about the characters. If I don't like the characters, I have a hard time finish the book. Even if the plot of the book is amazing. This book has everything I love. Wonderful characters. A love interest I love. Epic story. Time travel. Maps. Pirates. Awesome friendship. Can't wait to read the next book.
The first book I read by Rainbow Rowell was young adult. So I was a bit unsure if I would like Landline since this is for adult. But I loved it more than anything else she has written. It's a beautiful written book about life, friendship, family, love and new chances. I'm planning on re-read this amazing book in the future.
This was clearly a cover purchase. Look how beautiful and gorgeous the cover is. If you disagree with me, put on your glasses. Ha ha. I love Aristotle and Dante discover the secrets of the universe. This is why I want to be a writer. I want to create something heartbreaking and unforgettable. Just as this story. Ari and Dante was both characters I really loved and their epic story was wonderful. Everything with this book is... OMG! And the ending. I read it over and over again. Read it, if you have not already done so. Yet another book I need to re-read. Absolutely pefect!
I bought this a really long time ago. Before I was a blogger myself. I remember it as a amazing and heartbreaking book. I love Samantha and her journey. Kent is one of my favorite book boyfriends. I love their realtionship. I don't remember much else from this book, sadly. Need to read it again soon.
The Martian was a very big surprise for me. I never thought I would like it as much as I did. Both the book and the movie is amazing. In almost the entire book the story is all about one person and his journey home. I love Mark Watney and his sense of humor. I laughed a lot. Sometimes I was also very scared. Sometimes I thought: Will he survive? Love it, really need to re-read it soon. I feel like I need to re-read this entire list. Ha ha.
I like all books about traveling and experience new places. This is absolutely one of my favorite books in that genre, both this and the second book and the e-novella. The novella was so cute and fluffy. I love the entire series so much. I read this before I visit Paris in real life, so it would fun to re-read it. Now that I too have been there.
I love mysteries and I love London. This is perfect. Still need to read the two next books in the series. Plan to read the entire series eventually. Since I read the first book in my own language. I got all the three books in english for Christmas last year. I love Cormoran Strike and specially his work realtionship with his co-worker Robin ( and yes she is a girl!).
This is again one of those books I bought because of the beautiful cover. I love Meant to be. It's funny, romantice and sweet. I love when two people surprisingly falls in love. Specially in this amazing book about the realtionship between Julia and Jason. I love their personality and story so much.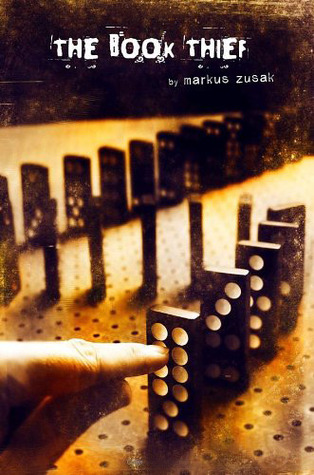 The book thief is one of my favorite historical novels. Ever since I was a kid I loved stories about WWII. Specially because my grandparents took part in it in different ways and I always heard story about it from my grandmother. And who does not like a book about books? I loved that side of the story.
Have you read any of these books? Who are your favorite books?