GENERAL RULES FOR THE TAG:
1. Choose a book or book series that best matches the prompt provided.
2. Feel free to change the TV show if you'd like it to reflect YOUR preferences!
3. A blank set of the prompts is located at the very bottom in the scroll box.
4. Feel free to use our header graphic with the usual credits.
5. Link back to us and tag some friends to join in!
I found this fantastic and amazing book
blog
while looking for something new. When I saw this book tag, I had to do it. I LOVE both books and Netflix.
Gossip Girl »
Unlikeable
character(s)
I chose Stalking Jack the ripper by Kerri Maniscalco for this category. I know I should hate "Jack" in this story but I love him so much. My heart was so devastated when I found out who he was. He was my hero for a while and in some ways he still is. Gossip Girl is a series I never came fully into. But I've seen season 1 and some of the episodes in the other seasons. My favorite characters is Serena and Nate.
Friends » Your ship sank or didn't happen
Red Queen by Victoria Aveyard / I know my ship is probably going to happen in the future. But it has not yet happened. That's why I chose them for this category. I love Mare and Cal so much. Friends was some of my favorite tv series when I grow up back in the early 2000. Monica and Chandler was my favorite ship and I'm so thankful that it happened. One other ship that I always hoped would happen but never did was Phoebe and Joey. Yes I know it would be too cliche. But they would be so great together.
New Girl » Best cast of characters/friendships
Harry Potter by J.K Rowling/ I love the Harry Potter series, since I read the first book when I was about ten years old. This series has the best characters and I love the different friendships so much. My favorite friendship is of course Harry, Ron and Hermione. But I also love the friendship between Harry and Gygrid. I love New Girl, it's fun to watch and I love the different characters. For me it is the "New" Friends.
Fuller House » Hate that you love or guilty pleasure
Twilight by Stephenie Meyer. I kind of hate that I love Twilight. The first book was amazing when I read it back in 2008 but now I feel there is so much more out there. Fuller House isn't a guilty pleasure for me or something I hate that I love. To tell the truth I do not really love the series. I loved the original series so much more when I was a kid.
Supernatural » Long series you loved
Sookie Stackhouse series by Charlaine Harris/ I've never been fan of long series and almost never read them. I love the Sookie Stackhouse series and it's one of few long series I ever read. I've tried to watch True Blood but never been a fan of the TV series. The book series is so fantastic and I love all the characters. Supernatural was a series I never watched when it started, I was very afraid of this series before. Now I love watching it occasionally. Not my favorite series but it always makes me laugh.
Grey's Anatomy » All the feels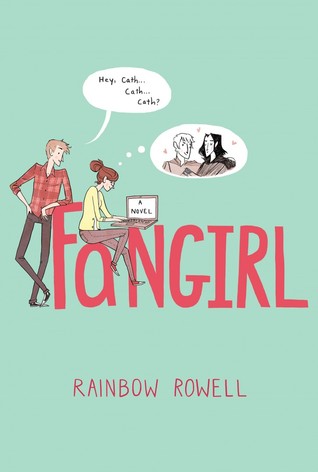 Fangirl by Rainbow Rowell/ I love Fangirl so much, one of my favorite books. This book gives you all the feels and so much more. One of my favorite books by Rainbow Rowell. If you have not read it, do it. You'll love Cath and Levi. When Grey's anatomy started back in 2005, I watch the first season with my mum. I used to love watching this show, but sadly it's not my cup of tea anymore. My favorite was always Dr. Dreamy.
How I Met Your Mother » Bad ending
Looking for Alaska by John Green/ I love Fault in Our stars and this will always be a favorite book. My feelings for Looking for Alaska was very mixed when I read it a few years ago. One thing I hated about this book was the ending or the end of Alaska. I only seen some episodes of How I met your mother and one of those episodes is the last episode of the series. I can really understand why so many people hated it or disliked it.
Lost » Favorite paranormal/fantasy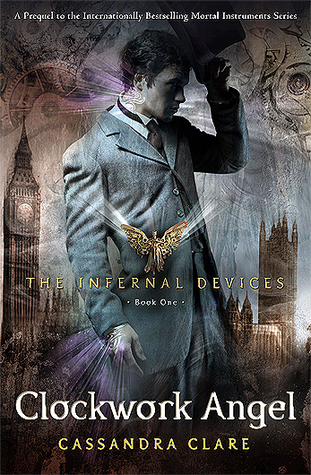 Clockwork angel by Cassandra Clare/ I love the infernal Devices series. One of my favorite fantasy paranormal series ever. I love the characters, I love London, I love the historical setting and everything that happens in this series. Lost is a tv series I always heard about from friends but never watched.
Freaks & Geeks » Left you wanting more
Carry on by Rainbow Rowell/ I love Rainbow Rowell and I did like Carry on but I was left feeling something was missing. I love Simon and Baz but I wanted so much more from them. Sadly this
love story that could have been so amazing was nothing like I hoped it would be.
The OC » Series that should have ended earlier
The mortal instruments by Cassandra Clare/ I've never liked Clary, as for me, is the main problem with this series. I hated her relationship with Jace and all the drama around it. Are they siblings, are they not siblings? I only read the entire series because of two people. I read it because of Magnus and Alec. This series should have ended long before it did, but I have to say the last book in the series was amazing. Specially because we meet Tessa Grey again. My favorite female character so far in this universe. I never seen The OC. But like many other series I heard about it back in High School.
Girl Meets World » Should have had a spin-off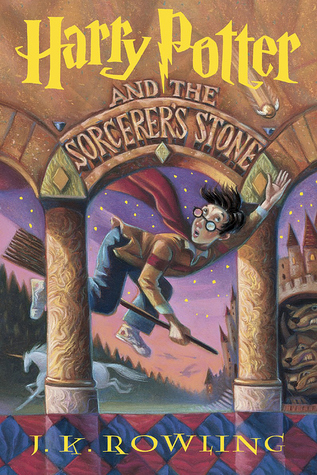 Harry Potter by J.K Rowling/ I love the friendship of Albus and Scorpius when I read about them in Harry Potter and the cursed child. I want a Harry Potter spin-off so much. I need more Scorpius in my life. I love Girl meets world. One of my favorite spin-off tv series I've ever seen.
That 70's Show » Set in a different time period
The Nightingale by Kristin Hannah/ I love The Nightingale so much. One of my favorite books from 1939-1945. I love the characters and their journey through the war was so emotional and felt so real. That 70's show was one of my favorite things to watch after school when I was 15-16 years old. It's funny and so entertaining.
Orange is the New Black » Couldn't stop Reading
The hunger games by Suzanne Collins/ I remember reading this series under a week when I read it in 2013. I love this series so much. Dystopia is not my favorite genre. So I was really suprised I loved it so much.
Fixer Upper » Made you laugh out loud
The Martian by Andy Weir/ I know this is a weird book to chose for this genre. Mark Watney made me laugh so much. The way he looks at life even if he is stranded alone on Mars is amazing.
One Tree Hill » Favorite book boyfriend
The girl from everywhere by Heidi Heilig/ I love Kash so much. He is so amazing, sweet, funny and sassy. I love One tree hill back in the days. I love the friendship of Lucas and Haley so much.
Breaking Bad » Favorite villain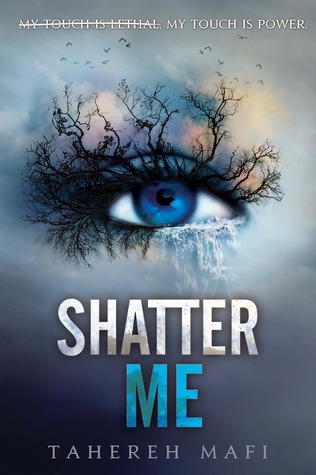 Shatter me by Tahereh Mafi/ I both love and hate Warner. He is the kind of a villain I love. He is not an easy character to read, he can seem very evil but his kindness flourishes through at times. I want to kill him most of the time, but then you have those moments... when you can't stop thinking about him.
The Middle » Best family or parents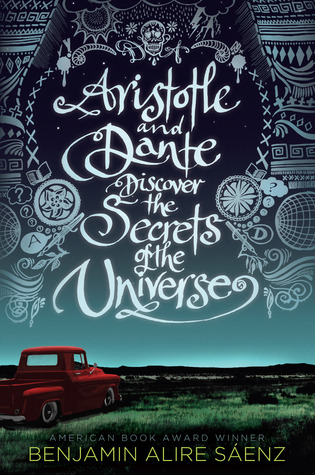 Aristotle and Dante Discover the Secrets of the universe by Benjamin Alire Saenz/ I could have chosen Harry Potter also for this genre. I love the Weasley Family. I decided to go with something else. One of the things I love about the book below is Aristotle's parents. They are the best understanding parents ever.
I tag all who want to this book tag. If you love books and netflix as much as me, I recommend that you do this tag. I had so much fun!