I haven't bought many books so far in 2017. My goal is to read the books I already have on my bookshelf. Have about 60 books on my TBR list.
I bought 5 books this month. 2 books and 3 e-books on my kindle.
Last month I came across free shipping worldwide at Society6 for a short period of time. Paperfury which is one of my favorite book bloggers, has her own shop there. I have long wanted to buy something from her shop, to support her. But haven't done it because of the shipping I have to pay. Finally, I got the opportunity to buy a Cary-all pouch. It's very good quality, which surprised me. Have previously bought something similar from Redbubble, but much better quality from Society6 is my experience with it.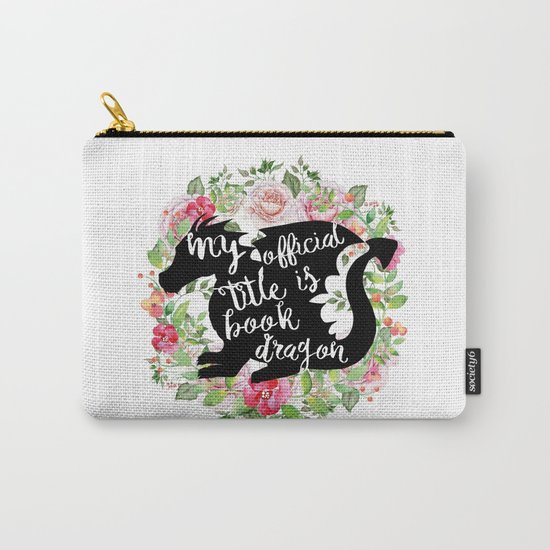 I love "My official title is book dragon" and the art work is so beautiful made. I love the dragon and the
flowers.
Have you bought any books lately? Please share below.
~ Elin ~