First, I can not believe that we are already in the end of June, half the year has already disappeared.
Feels completely unreal how fast time sometimes goes. I read some books this year. 29 books so far. Including some graphic novels.
1. Best book you've read so far in 2017.
I read so many amazing books in 2017. The best book I read so far is When breath becomes air by Paul Kalanithi.
This is a very emotional non-fiction read. I did a book review on this unique story earlier this year.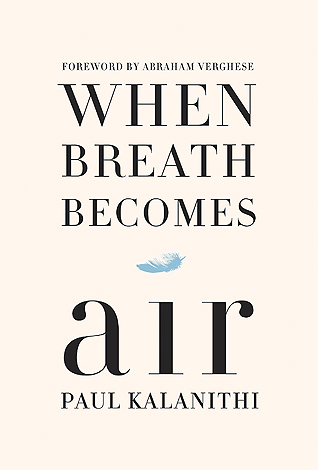 2. Best sequel you've read so far in 2017.
I got the illustrated version of Harry Potter and the Chamber of secrets for Christmas last year by my mom. I love Harry Potter and could re-read the series several times a year without getting bored.

3. New release you haven't read yet, but want to.
I really want to read Lady Midnight, I love Emma and Julian in the last book of TMI. But I'm a little skeptical and afraid not to like it. Therefore, I have not read it yet, even though I pre-ordered it last year. I feel I have a hate/love relationship with Cassandra Clare's books. Either I love them so much. Like I did with The Infernal Devices or I hate them , like I did with The Mortal Instruments. Besides the last book. I love City of Heavenly fire so much.

So this may not be a very new book, but this year I decided not to buy many books. So it's one of the latest releases I have on the bookshelf, which I have not yet read.
4. Most anticipated release for the second half of the year.
I love Adam Silvera so much. I'm very excited to read "They both die at the end". This sound like a story I would love.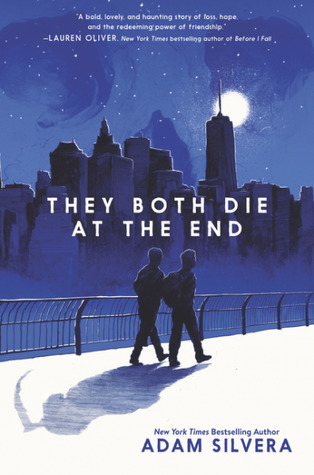 5. Biggest disappointment.
Not sure why. I usually love fantasy, but I did not manage to get into this story. The forbidden Library sounded so amazing and like a perfect book for me.

Unfortunately not.
6. Biggest surprise.
I had never read a Sophie Kinsella book when I decided to borrow this at the library. I love it so much. The story, the characters and everything. I did a review on it not long ago.
7. Favorite new author. (Debut or new to you)
Adam Silvera w
ith no doubt. I read More happy than not earlier this year and I loved the book so much. The writing was epic, fantastic and amazing.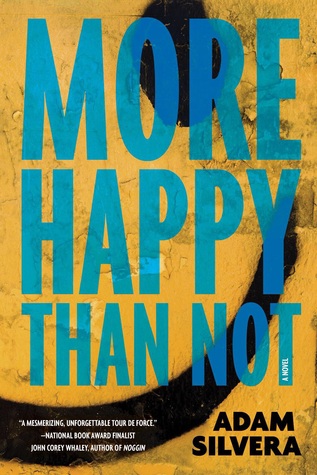 8. Newest fictional crush.
There are many I could have chosen, but since I love historical fiction and well, British boys, I had to choose Thomas cresswell from Stalking Jack the ripper by Kerri Maniscalco. I love him so much, he is mysterious, sweet and charming at the same time.

I think the main reason I loved him so much was that he reminded me a little about William Herondale.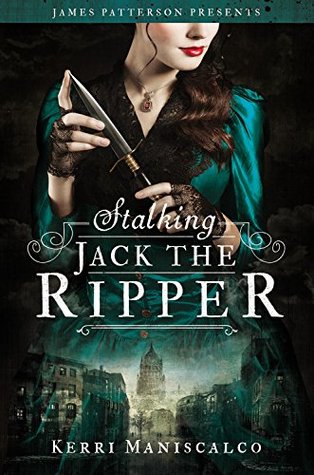 9. Newest favorite character.
I love Agatha from The School for good and evil so much. I really hope she get her happy ending.
10. Book that made you cry.
When breath becomes air by Paul Kalanithi
or
More happy than not by Adam Silvera.
I cried a little bit of them both.
11. Book that made you happy.
My not so perfect life by Sophie Kinsella.
12. Favorite book to film adaptation you saw this year.
I saw this in the cinema last year and bought it on dvd some month ago. I love this film adaptation.
13. Favorite review you've written this year. (Booktube version: Favorite video you have done so far in this year)
I love writing reviews.
But it takes time, so I don't do it as often as I would have liked. Hope to get better at it. Of those I've written so far this year, my review of Stalking Jack the Ripper may be my favorite. Especially because I loved the book so much.
14. Most beautiful book you've bought so far this year (or received)
I love the cover on The beauty and the beast. So beautiful.
15. What books do you need to read by the end of the year?
I don't really have any books I need to read before the year is over, but I hope to have read some more of the books I own and have on my bookshelf.
~ Elin ~